Princess Royal University Hospital
Preventative Generator Maintenance Safeguards Hospital Backup Power Supply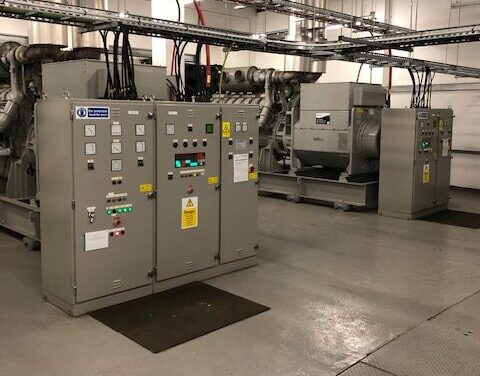 MCL Energy Limited supports businesses to deliver energy and technical solutions to commercial and domestic sites nationwide. For The Princess Royal University Hospital (PRUH) this includes managing the backup power to safeguard the hospital's electrical supply. MCL Energy has a contract with Broadcrown Power Engineering to provide round-the-clock maintenance and support services, to maintain the hospital's backup power generators.
Formerly known as Bromley Hospital, The PRUH is a large general hospital that offers a wide range of services to the people of Bromley and Kent. As with any hospital, the slightest interruption in the electrical supply could prove fatal; which is why a reliable backup power source is essential to provide uninterrupted patient care.
The PRUH is supported by two 1.5MW emergency standby generators. Fitted over 20 years ago, the two Perkins diesel generators were commissioned to provide critical support to the entire hospital site. Today, the same standby generators continue to provide essential backup power, a proven testament to regular generator maintenance and servicing.
Proven Generator Service and Support
To keep The PRUH's generators in working condition, Broadcrown Power Engineering delivers a comprehensive generator maintenance plan which includes annual major and minor services checks and an emergency call-out service, should anything fail.
During each service visit, Broadcrown Power Engineering's engineers carry out preventative maintenance, performing checks to help diagnose a problem before they become an issue and to reduce the chance of any parts failing. Every service includes a thorough inspection of the generator to check coolant levels, the oil level, the fuel system, and the starting system. When necessary, the engineers provide proactive maintenance, replacing filters, fluids and testing the fuel to keep the generators in excellent working condition.
MCL Energy Ltd Industrial Contracts Manager Alex Perry is very happy with the service and support Broadcrown Power Engineering provides:
"We use Broadcrown Power Engineering as a specialist contractor to carry out critical maintenance and preventative servicing. A contract such as The Princess Royal Hospital demands critical response times and Power Engineering always understands the urgency of any work required. We simply put the call in and the team is happy to support our requirements, whether it be a filter change or a full-service check. Both the office team and the engineers at Power Engineering have many years of experience in the industry and we find this invaluable in ensuring we provide the highest quality services to our clients. We would recommend Broadcrown Power Engineering".
Contact our friendly team to see how we can support your business.