We recommend conducting a load bank test at least once a year as part of a thorough maintenance program. Having your generator equipment load bank tested, ensures that it's ready to perform as expected in an emergency.
What does a Load Bank test involve?
Load banks provide electrical test loads for commissioning and maintenance of power systems. When a load bank test is conducted, a generator is run with a mock electrical load. The load is gradually increased over time to assess the alternator and engine performance and to determine if the generator will respond when called upon.
A load bank test is also recommended to power an idle standby generator to ensure it starts when needed and to increase its life.
Our team of skilled engineers can perform this service for you on any generator between 100kW and 2MW, detecting any faults in a controlled environment rather than during an unexpected mains failure.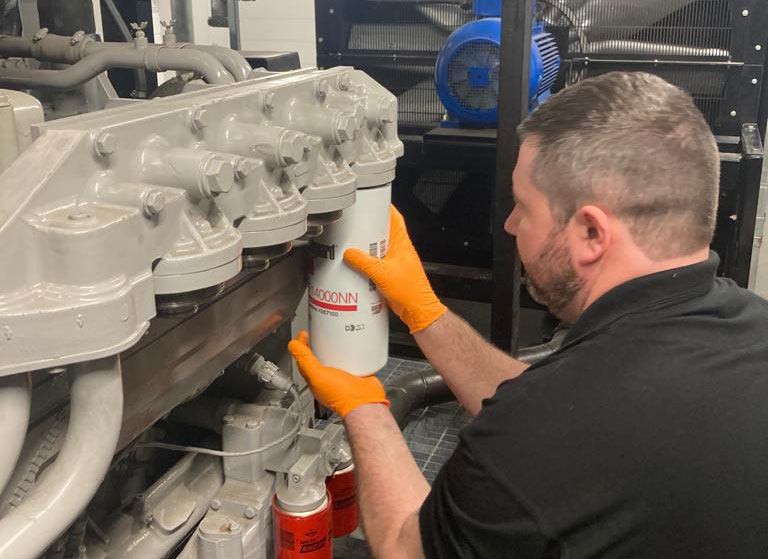 Looking for a round-the-clock Service package for your Generators…?
Contact our friendly team to see how we can support your business.