To design a suitable diesel generator installation, we conduct complete site surveys to identify the individual requirements of your location. This will enable our team to develop the best solution for your business.
Before advising on any power solution, whether a new installation or the relocation of an existing generator, we thoroughly assess your site. Our surveys are split into three parts:
A review of the existing infrastructure
A thorough examination of the nearby environment
A complete appraisal of the proposed area for a new solution.
This ensures we thoroughly understand your requirements and helps us determine what measurements may be required.
To conduct a site survey, an expert from our team will visit your site and review the existing infrastructure to perform a detailed assessment of the electrical and distribution systems.
We will then review the surrounding location – including any environmental factors. Our surveys consider the proposed solution's physical site, so we will check the space available to help us plan for factors such as exhaust choices. We will discuss the style and review any local planning conditions to help you select suitable housing and canopies, and we will look at the fuel options available to you and the storage you will need. This guarantees that your solution is ideal for its intended use, complies with all applicable regulations and is aesthetically pleasing.
And finally, we will measure the existing power loads on the day to give us an insight into your site's power requirements so that we can size the most suitable solution.
After a thorough review, our experienced team can put together a comprehensive assessment so that we can build a tailored solution fit for your site. A site survey is the first step to protecting your site and selecting the best power solution to keep your business online and operational. Our team has extensive experience delivering custom projects and is equipped with the expertise to advise on providing the perfect solution.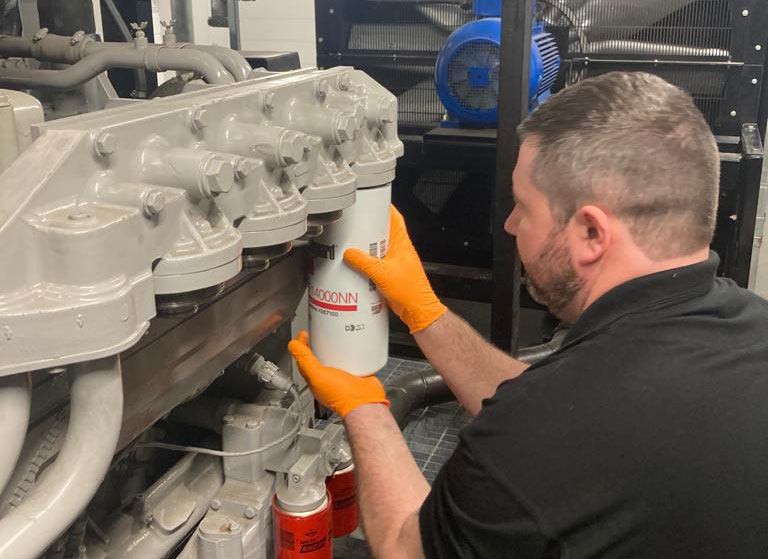 Looking for a round-the-clock Service package for your Generators…?
Contact our friendly team to see how we can support your business.